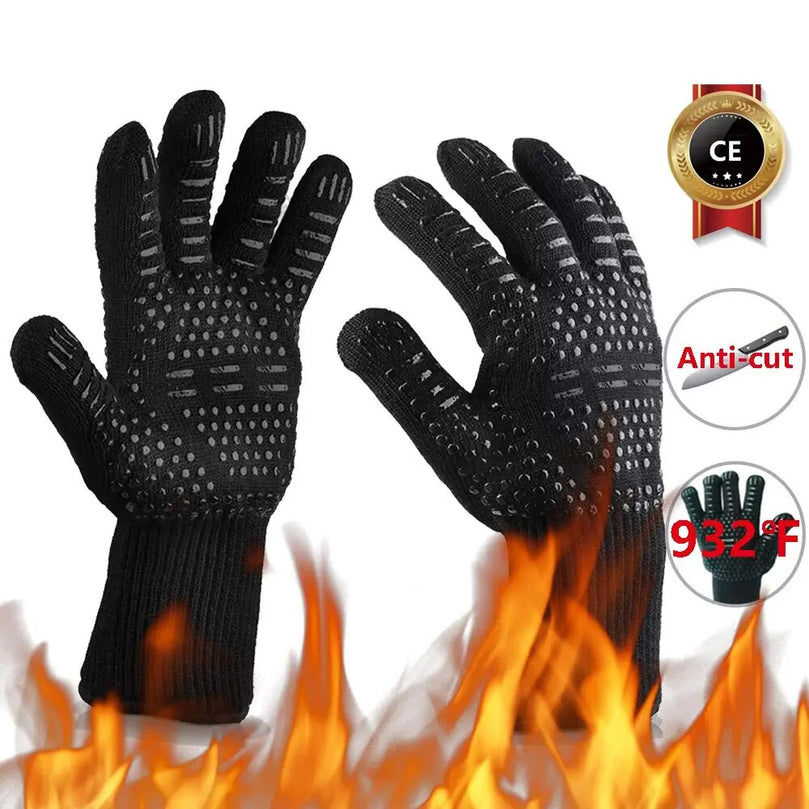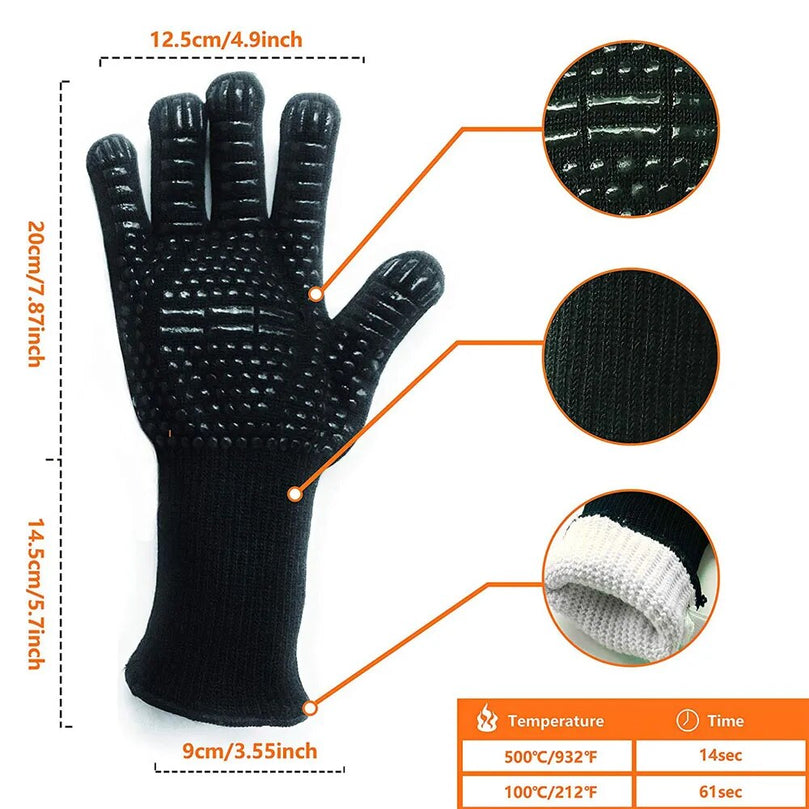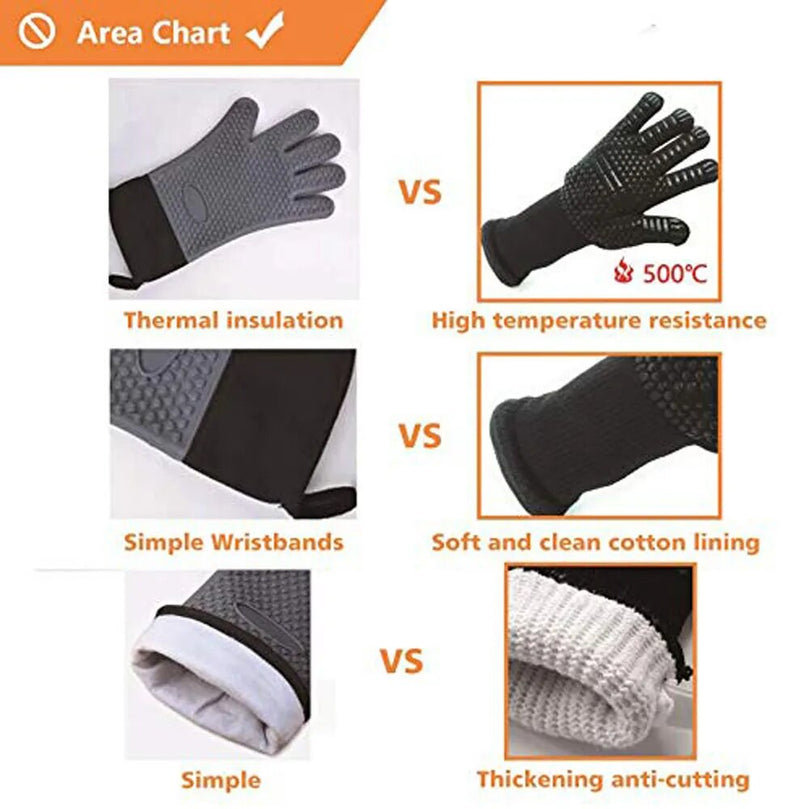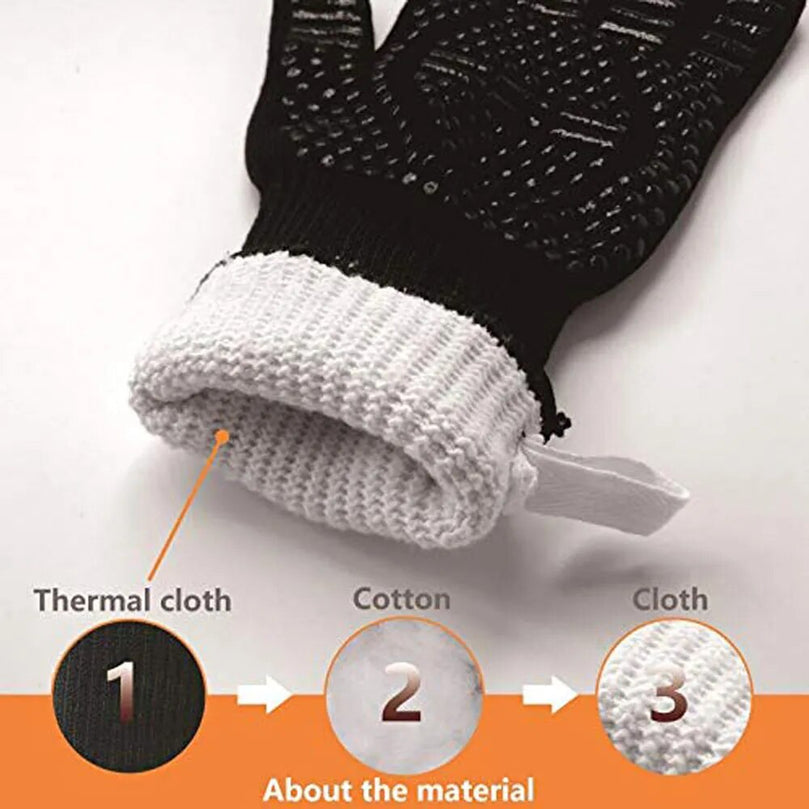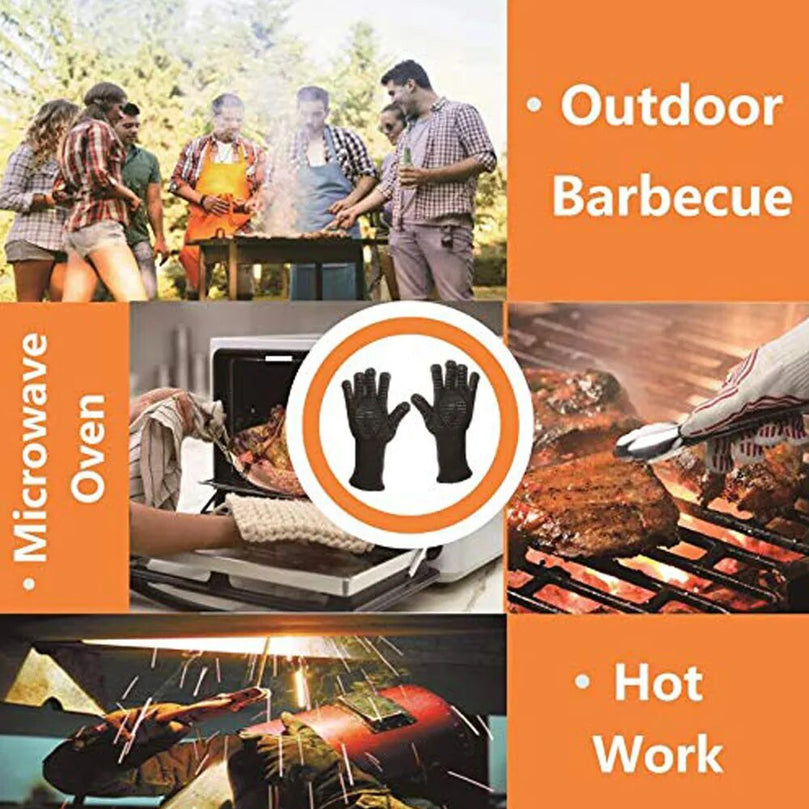 Exceptionally Heat and Cut Resistant: These oven gloves are designed to withstand extreme temperatures of up to 932℉, rendering them heatproof, non-slip, and impervious to cuts even upon direct contact with open flames.
Superior Quality: Our cooking gloves are composed of three distinct layers, each with its unique functionality. They bear a CE certificate, guaranteeing the use of non-toxic silicone and exemplifying their credibility.
Versatile Utility: These heat-resistant gloves serve a multitude of purposes, including grilling, cutting, cooking, baking, woodworking, welding, and industrial applications.
Efficient Space-Saving Design: These BBQ gloves are conveniently compact, ensuring they occupy minimal storage space. Furthermore, they effectively deter bacterial growth, and their machine-washable feature simplifies cleaning. Hanging them up is effortless, thanks to the integrated loop.
Secure Grip and Remarkable Flexibility: The heat-resistant oven gloves incorporate food-grade silicone on the fingers to guarantee a secure grip, ensuring they remain firmly in place while in use.
Silicone + Cotton Size: 12.99in (one size fits all)