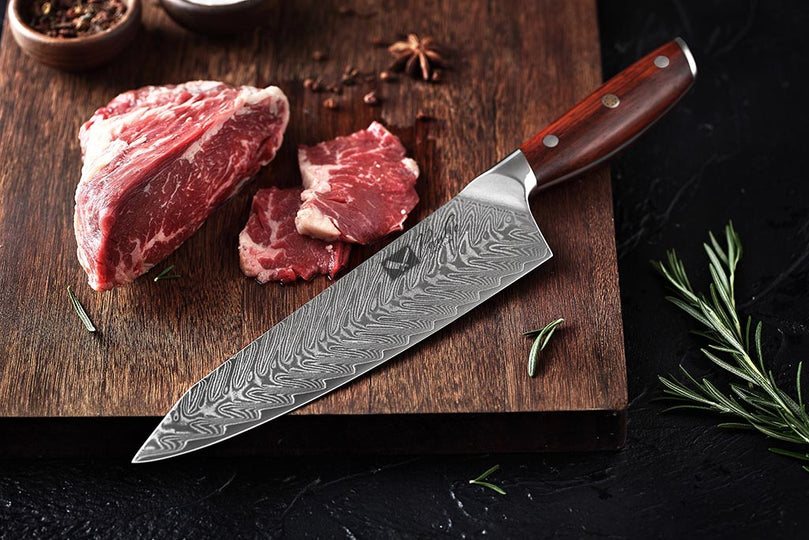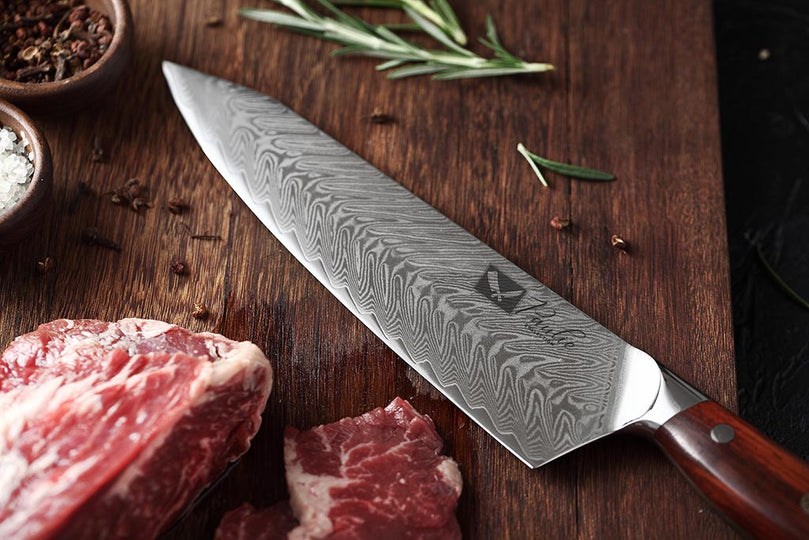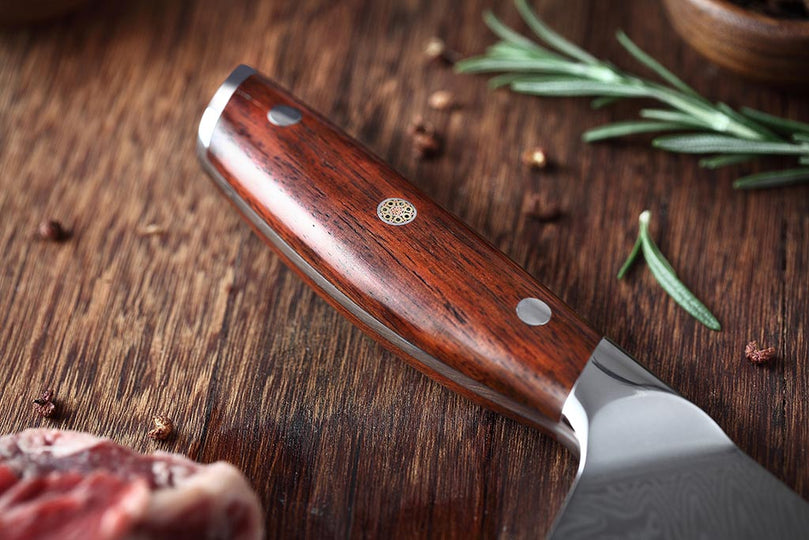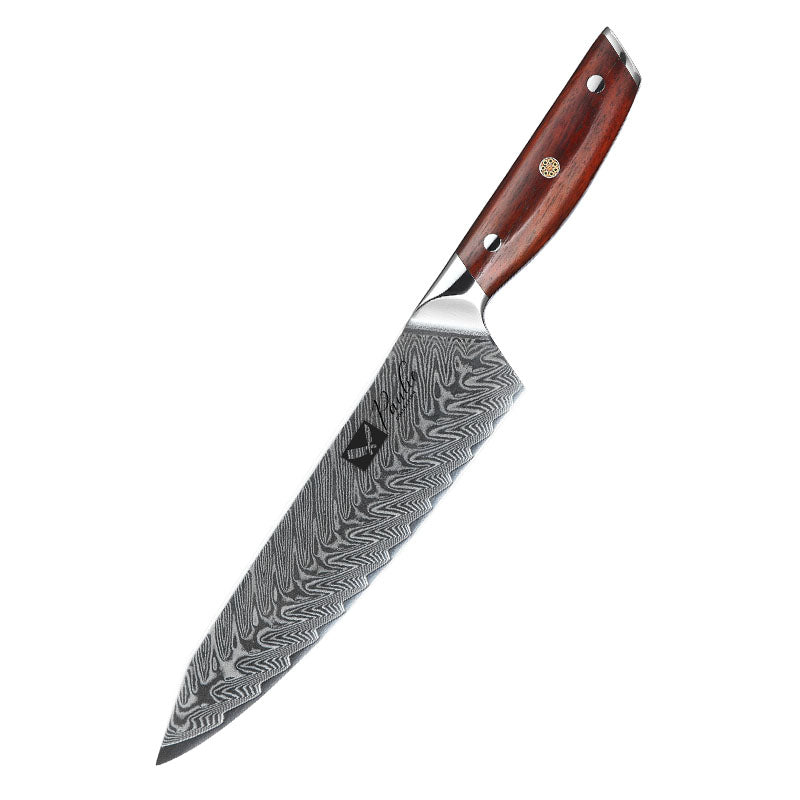 Introducing The Paulie Collection of Premium Cutlery. Our 68 Layer high quality Feather Pattern Damascus Steel Chef Knife is crafted with an exquisite blend of brass and bronze florets and a stunning rosewood handle. This handmade Chef knife sets the standard for both beauty and performance, elevating your culinary experience to the highest level.
The Paulie Chef Knife is a larger blade and handle, prefect for all tasks large and small.
The high-quality steel ensures a sharp blade that can hold its edge well. The rosewood handle provides a comfortable grip and adds a touch of elegance to your kitchen. It is strong enough to cut through bones and vegetables with ease, yet delicate enough not to damage your ingredients. The Paulie Collection Chef Knife is sure to provide years of service and make cooking an enjoyable experience. Whether you're a professional chef or an amateur home cook, this Chef Knife is the perfect tool for all types of tasks. It is the ideal companion for any culinary enthusiast!